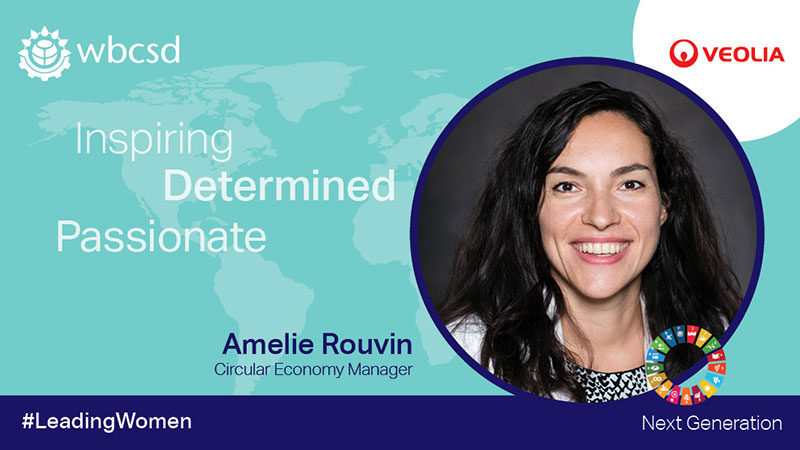 As the Environment & Circular Economy Manager at the Sustainability Dpt of the Veolia Group*, Amélie defined the Environmental Objectives Plan of Veolia and coordinated both the COP21 Paris Agreement and the positioning on the oceans pollution for the Group.
She fosters relationships with NGOs and organizations on the environment and the development of the circular economy.
Amélie joined Veolia 13 years ago and has held positions in Marketing, Communication and Climate change as a trainer, within the waste management division.
With a Master's degree in Business Development & Marketing; Amélie decided to start her career with an experience on the ground as an operational manager, worked for the French NGO for Sustainable Development (Comité21) and in an SME.
Amélie published a book at the age of 23 "The Keys to coaching in Businesses" (in French).
She is regularly invited to speak on the circular economy at conferences around the world (e.g. "Powering the Change" and ENVIRO'18 in Australia) or for a more general public audience like at the eco-place LaREcyclerie.
She is the Veolia's Liaison Delegate near the WBCSD and attended the 2016 Leadership Program (cf. report "Unlocking more value with fewer resources").