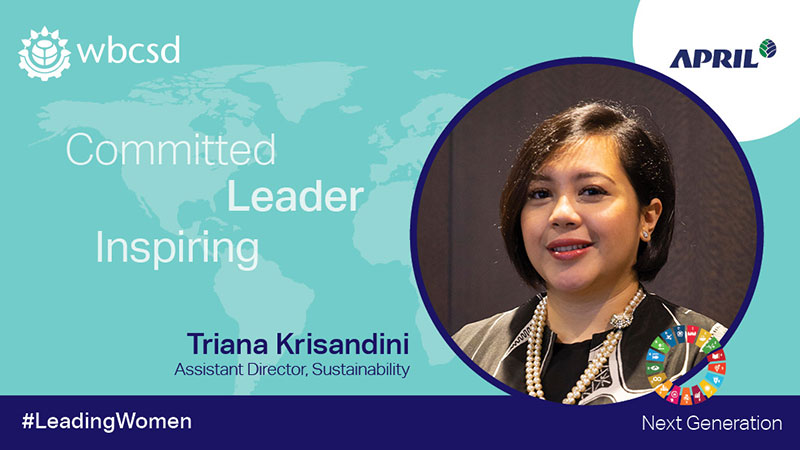 Triana is an experienced sustainability professional with a wide range of international experience in the government, financial services, philanthropy and corporate sectors complemented by a deep commitment to implementing sustainable community-focused solutions that address social and economic disparity in Indonesia.
In her role as APRIL's Assistant Director of Sustainability, she is focused on the development and execution of a broad range of sustainability initiatives that connect the company's commitment to environmental, economic and social responsibility with communities and stakeholders, with a strong focus on the UN's Sustainable Development Goals.
Triana has a Masters of International Affairs from Columbia University School of International and Public Affairs (SIPA) supported by a Bachelor of Science from Lundquist School of Business, Oregon University. Following the completion of her studies, she served as a Special Assistant to the Ambassador/Permanent Representative of Republic Indonesia and advisor to Chairman of Investment Board (BKPM) in New York as a time when the Indonesian government was working to increase the flow of foreign direct investment following the global financial crisis.
Prior to joining APRIL, Triana led the Tanoto Foundation's efforts in building strategic relationships with government, academic institutions, NGOs, multinational organisations and civil society partners.
The SDGs provide an inclusive approach to sustainable development and pathway forward for business and community leaders who want to connect their contributions to social, economic and environmental advancement. Within that framework, we all have the opportunity to lead through our actions to advance the global sustainability agenda in our own communities and improve the wellbeing of those around us.